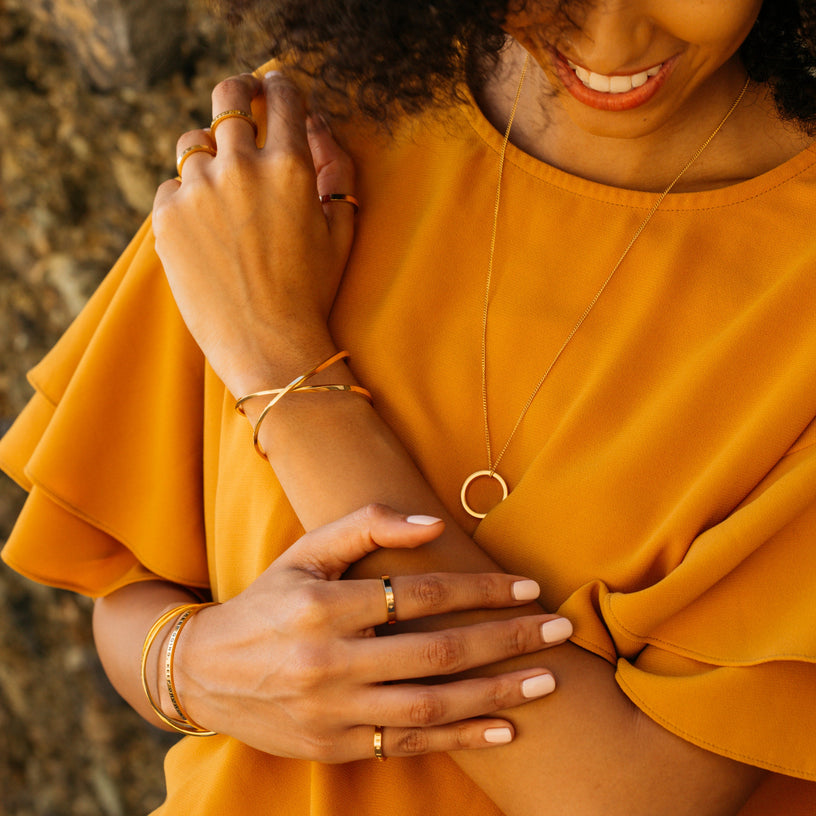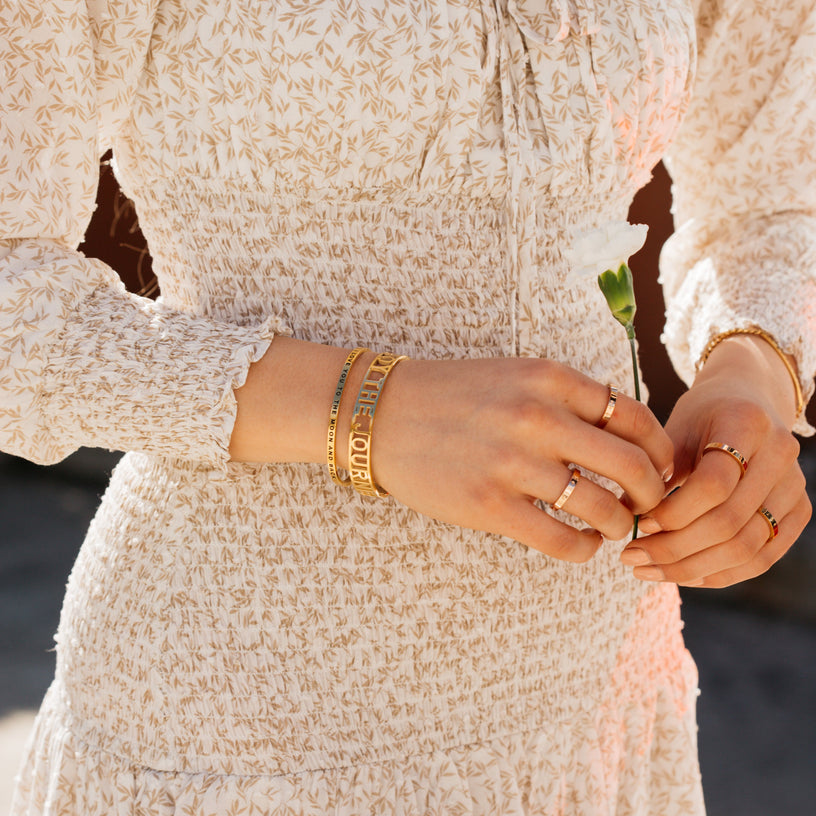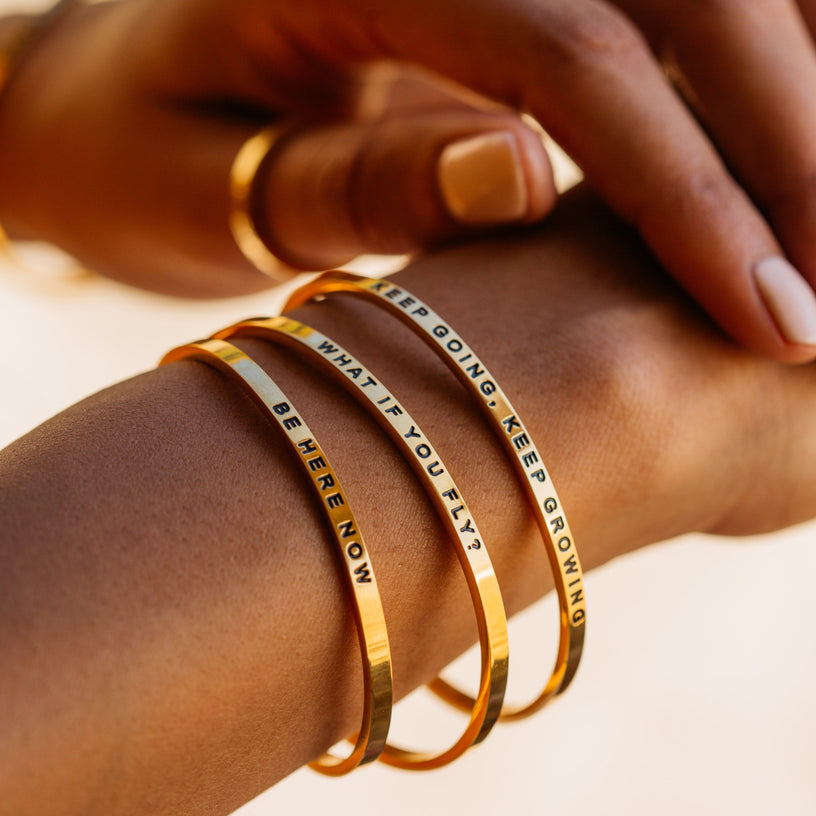 ABOUT THIS MANTRA
Limited quantities, while supplies last.
You see opportunities
everywhere you turn, 
and you act on them.
You know that you can,
you should, and you will take action
to make a change, to make it happen.
Believe in yourself, believe in the future.
See the good today and believe in a better tomorrow.
Trust your decisions, and remember that
everything happens for your highest good.
WHAT ARE MANTRABANDS?
MantraBands are simple, elegant bracelets with a touch of delicate polish and an uplifting message. Wear your MantraBand as your daily reminder, affirmation, and inspiration.