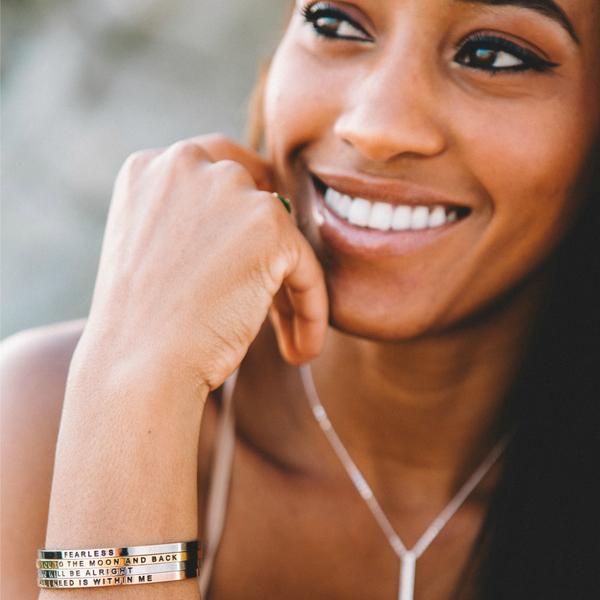 ABOUT THIS MANTRA
Namaste. I honor the place in you in which the entire Universe dwells. I honor the place in you which is of love, of light, of truth, and of peace. When you are in that place in you, and I am in that place in me, we are One.
WHAT ARE MANTRABANDS?
MantraBands are simple, elegant bracelets with a touch of delicate polish and an uplifting message. Wear your MantraBand as your daily reminder, affirmation, and inspiration.