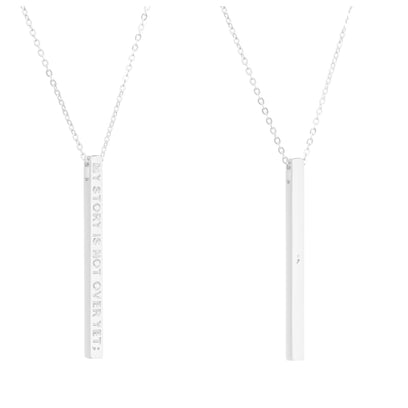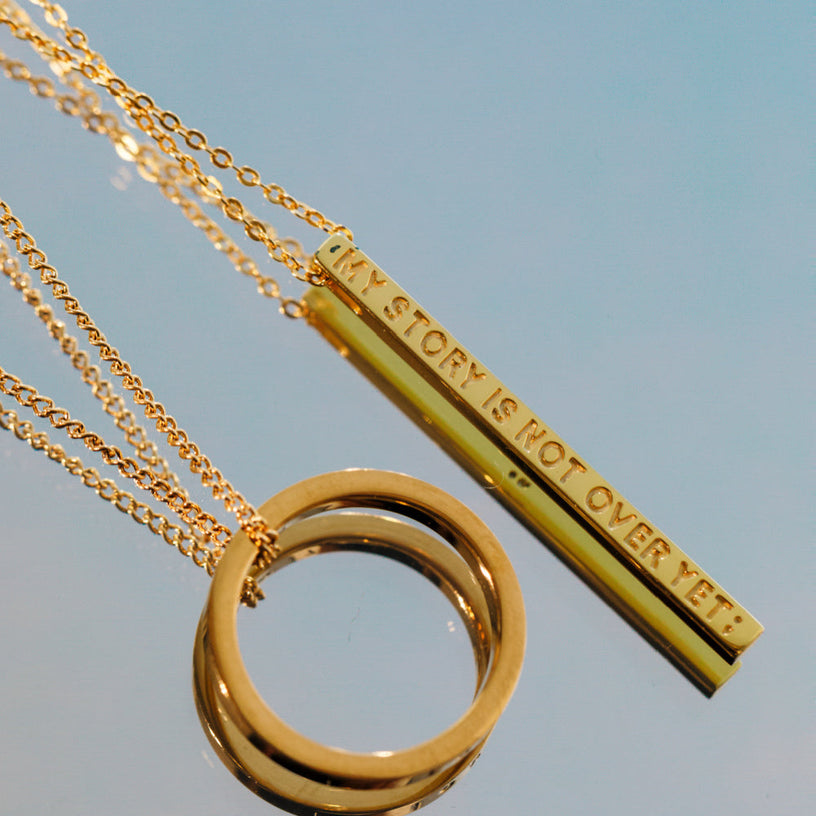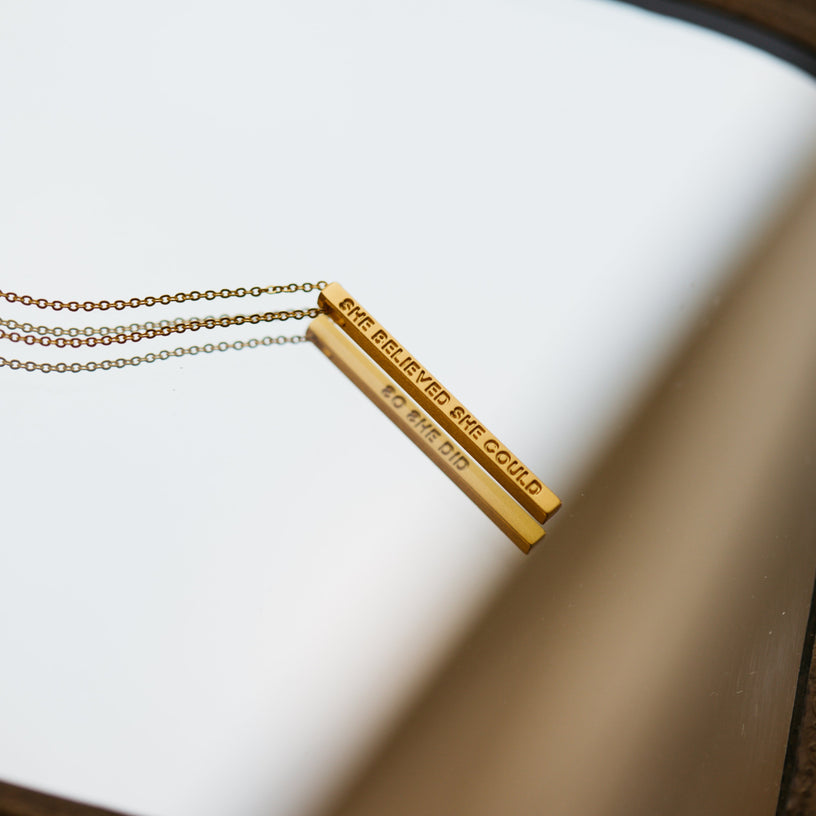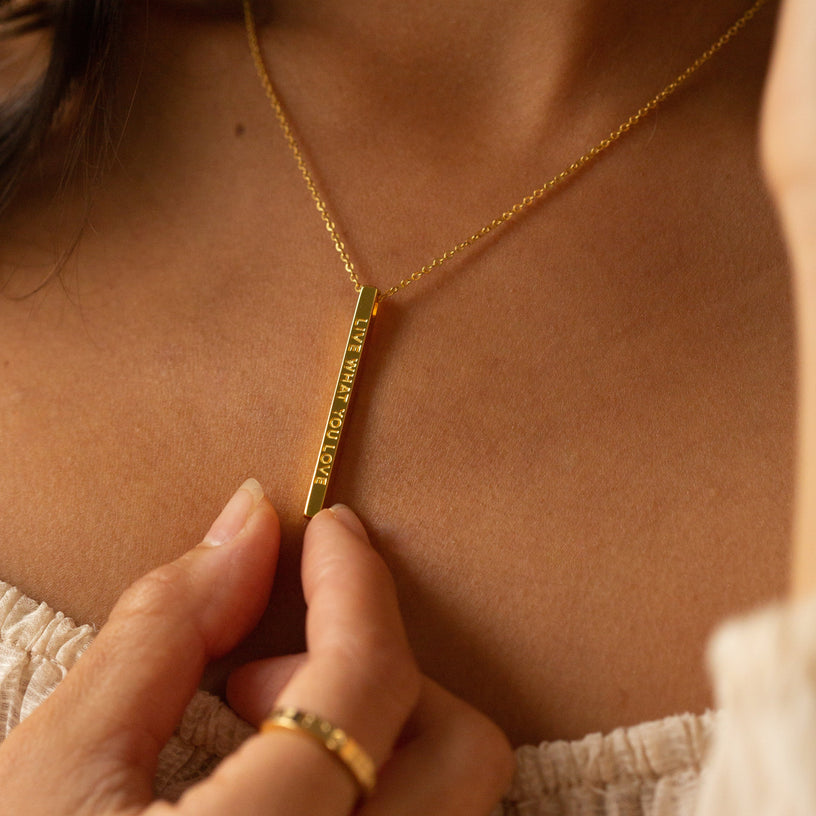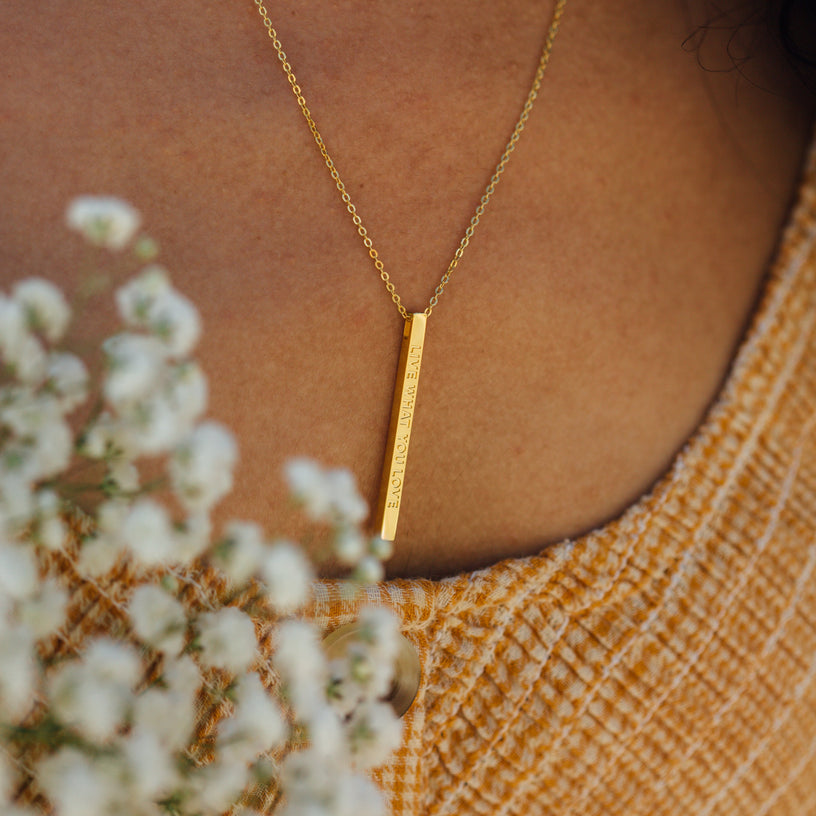 ABOUT THIS MANTRA
A gentle reminder to stand up for your life and to never give up. Remember that you are worthy, you are loved. Know that nothing lasts forever and this too will pass. Keep going, your story is not over yet.
My Story Is Not Over Yet; engraved on front.
; engraved on back.
Can be worn both ways.

MANTRA NECKLACES
Keep your mantra close to your heart as your daily reminder, affirmation, and inspiration with necklaces from MantraBand. Sterling silver and 18K gold dipped.