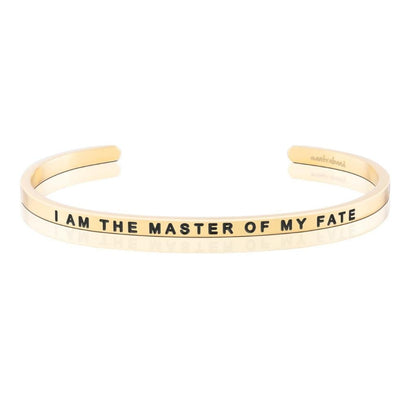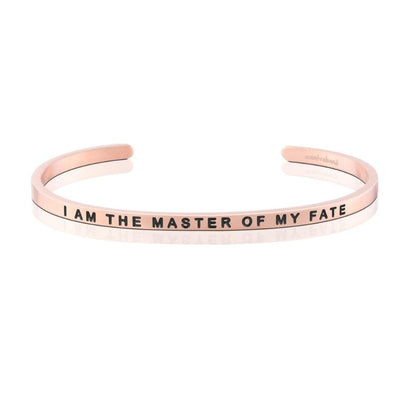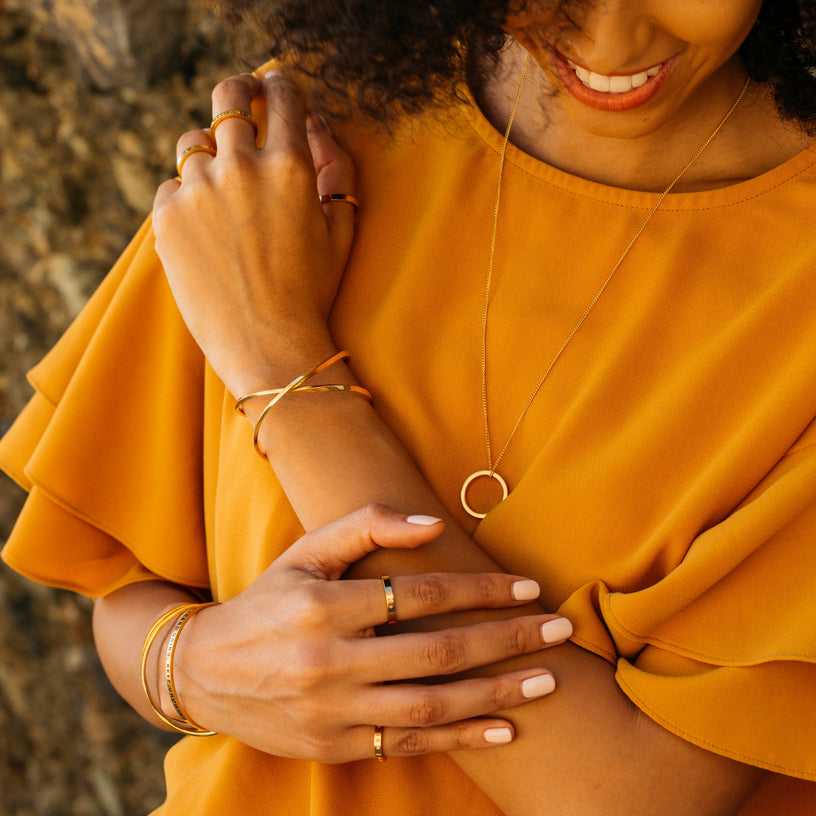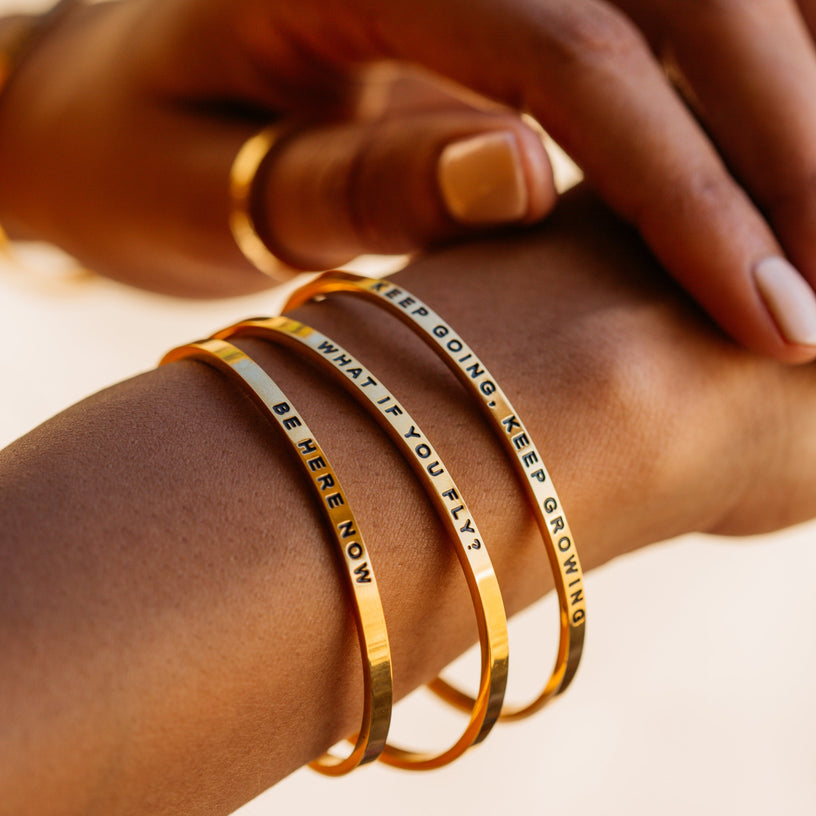 ABOUT THIS MANTRA
A reminder to believe in yourself
and in your life's purpose.
Know that your thoughts are powerful.
Choose yourself.
Think positive, see the good, and be strong.
Stand up when you fall,
take action and keep moving forward.
You are the master of your fate.
You are the captain of your soul.
WHAT ARE MANTRABANDS?
MantraBands are simple, elegant bracelets with a touch of delicate polish and an uplifting message. Wear your MantraBand as your daily reminder, affirmation, and inspiration.