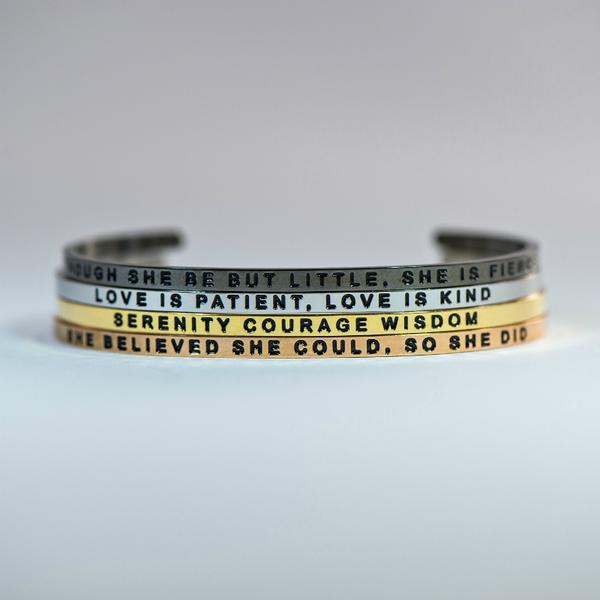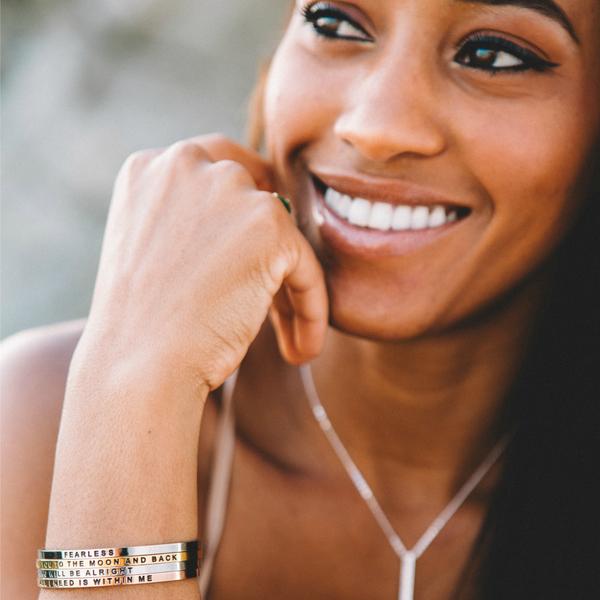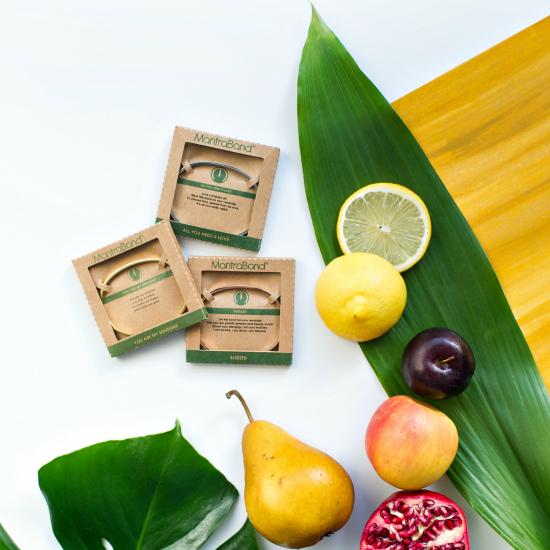 ABOUT THIS MANTRA
Happiness is a way of life, not a destination.
Whatever happens, always remember to look on the bright side.
Learn from mistakes, let go, move on.
No trouble, no worries. Hakuna Matata!
WHAT ARE MANTRABANDS?
MantraBands are simple, elegant bracelets with a touch of delicate polish and an uplifting message. Wear your MantraBand as your daily reminder, affirmation, and inspiration.