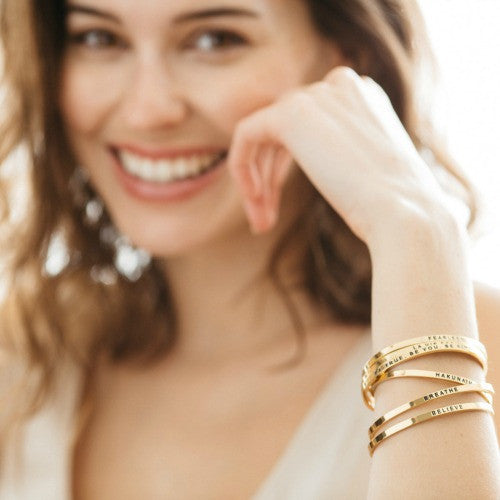 ABOUT THIS MANTRA
Your friendship is a gift I treasure. Remember that I'll always be there for you to listen, to understand, and to care. Wherever you go, whatever you do, we are forever friends.
WHAT ARE MANTRABANDS?
MantraBands are simple, elegant bracelets with a touch of delicate polish and an uplifting message. Wear your MantraBand as your daily reminder, affirmation, and inspiration.