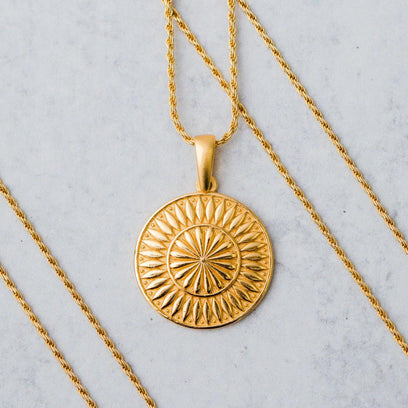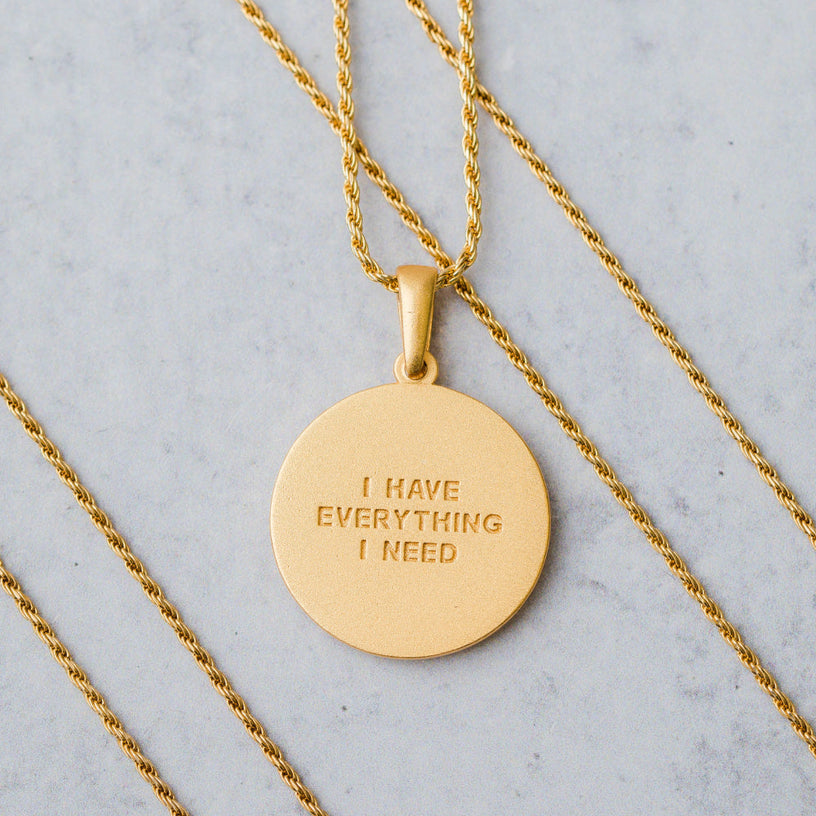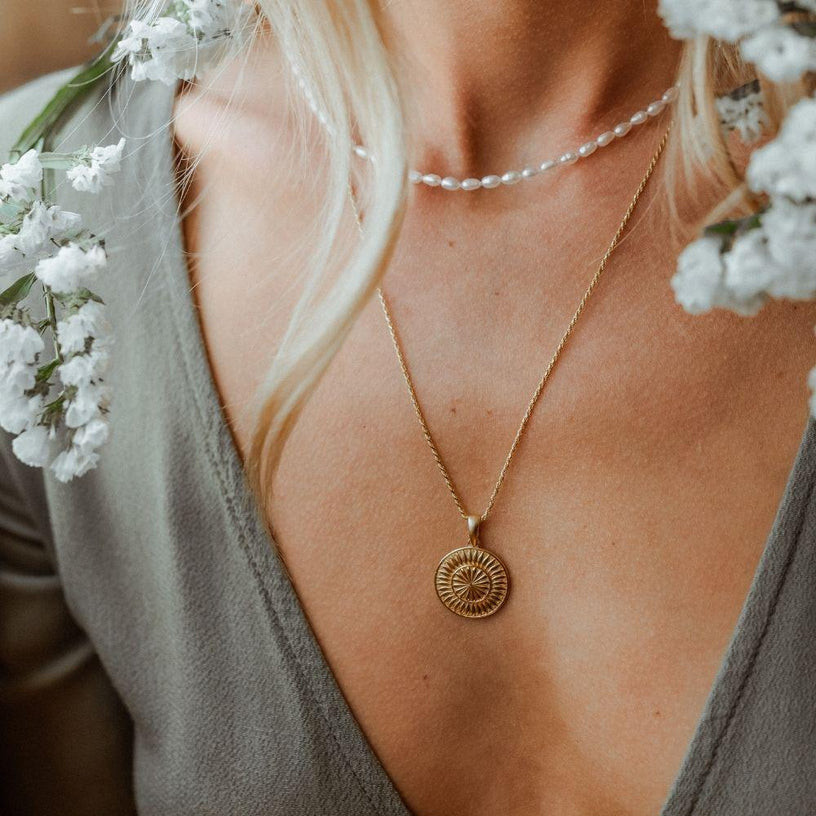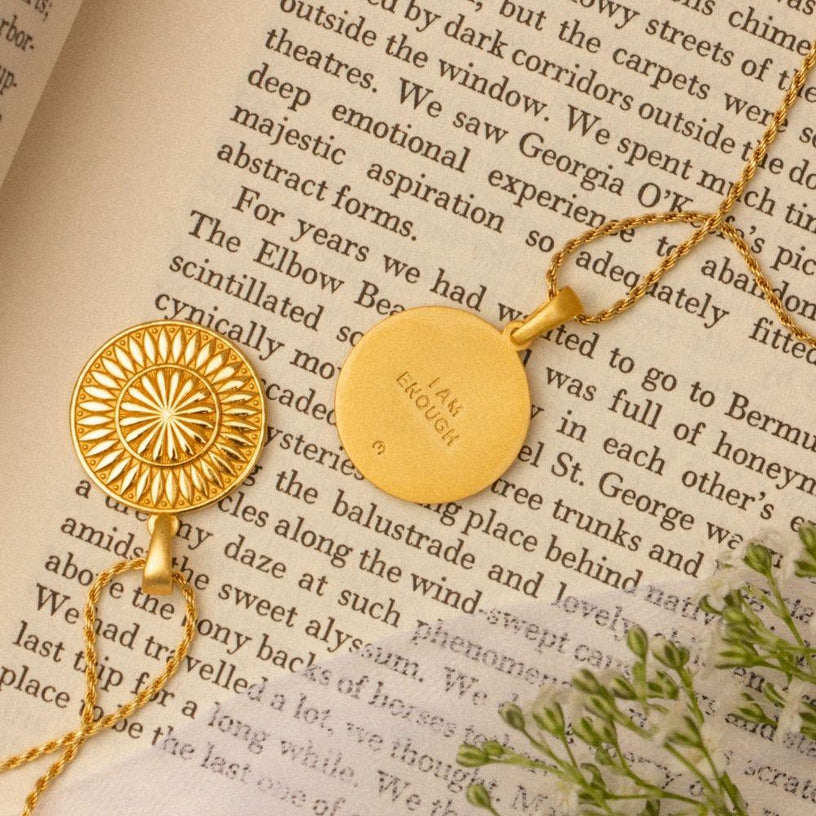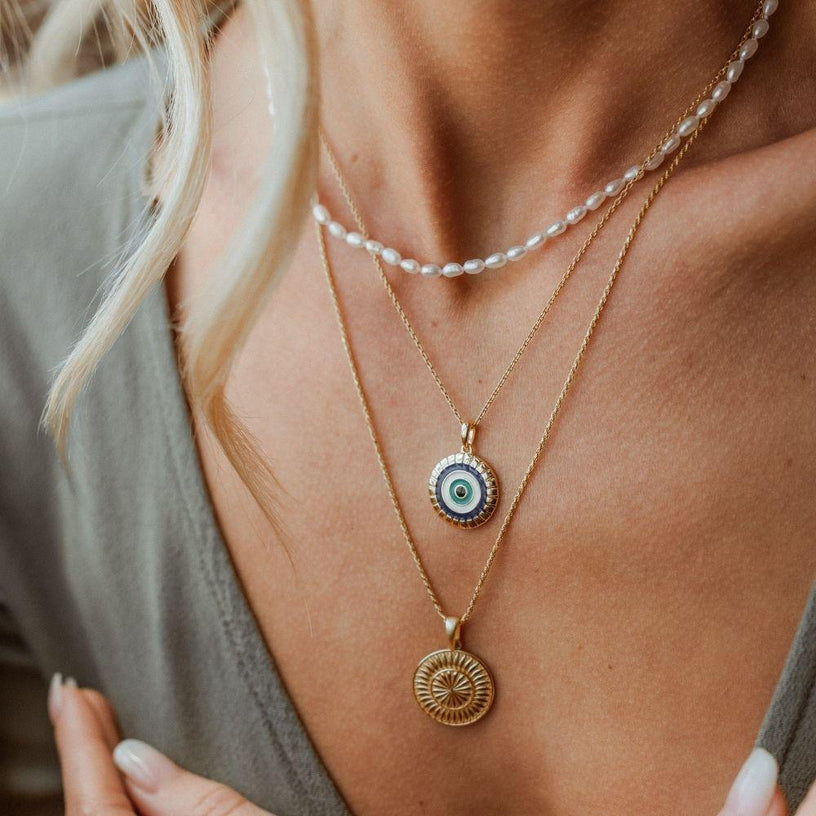 ABOUT THIS MANTRA
A gentle reminder that at any given moment
you are whole and complete.
Practice gratitude for everything you have,
and everything that will come your way.
Because when you love what you have,
you have everything you need.
I am enough, I am whole.
I have everything I need.
Materials:
18K gold-dipped sterling silver
20" Italian 18K gold-dipped chain

MANDALA AFFIRMATION COLLECTION
The first chapter of Mantra® story is the Mandala Affirmation Collection. Each hand-drawn mandala pendant is inscribed with an affirmation. The mandala embodies this affirmation.