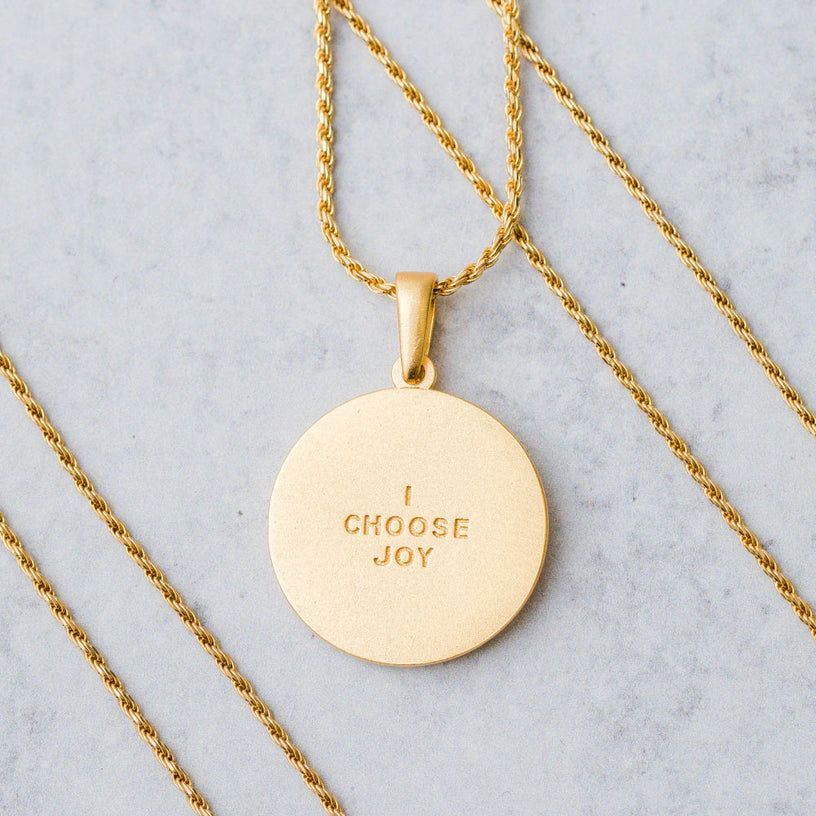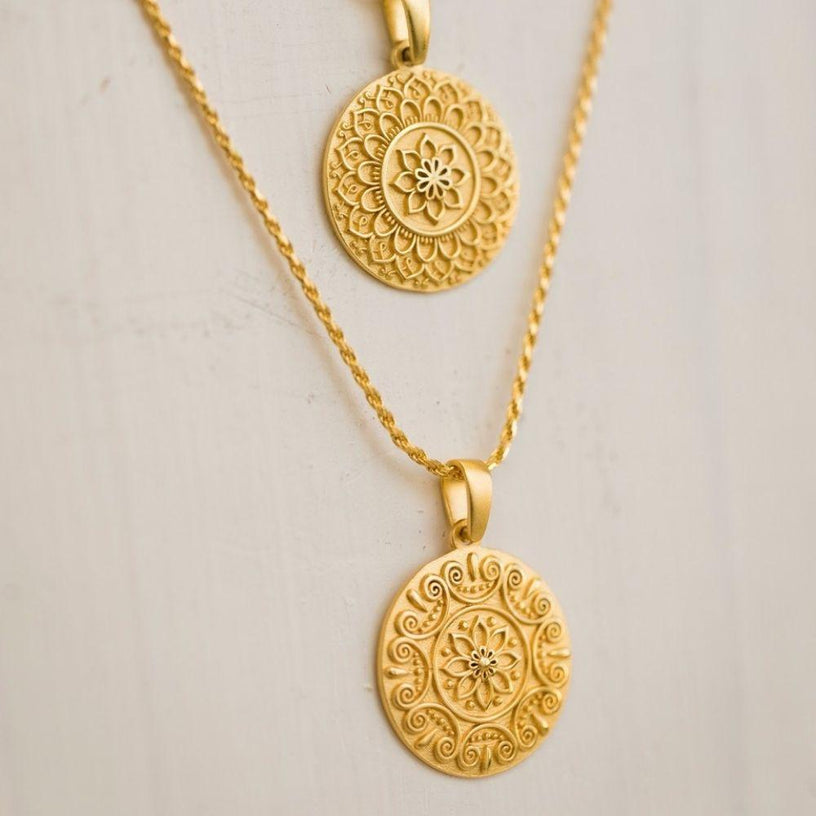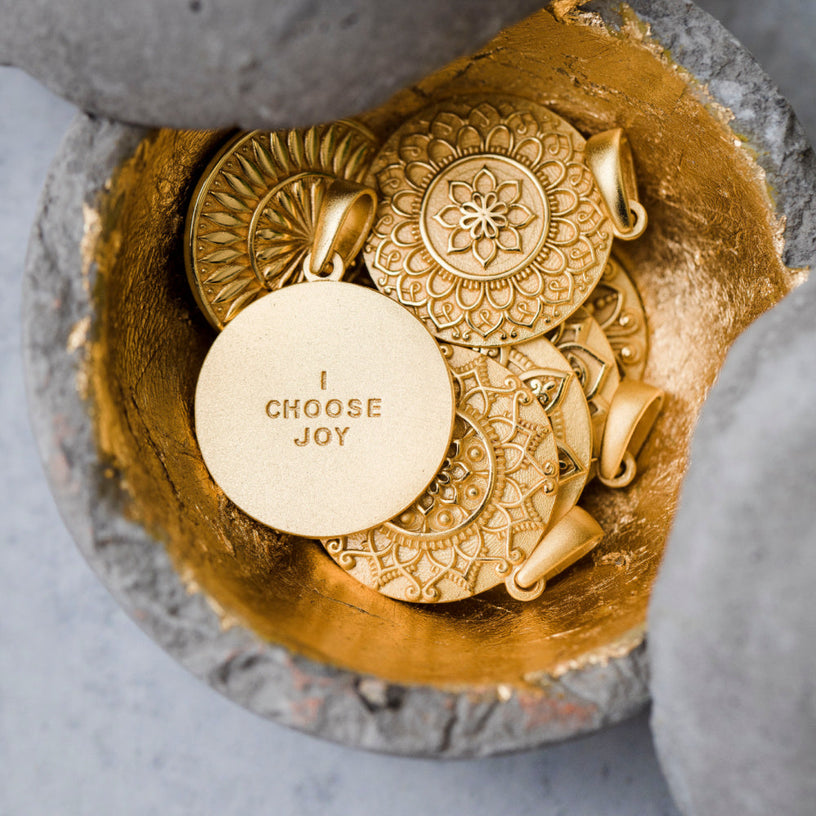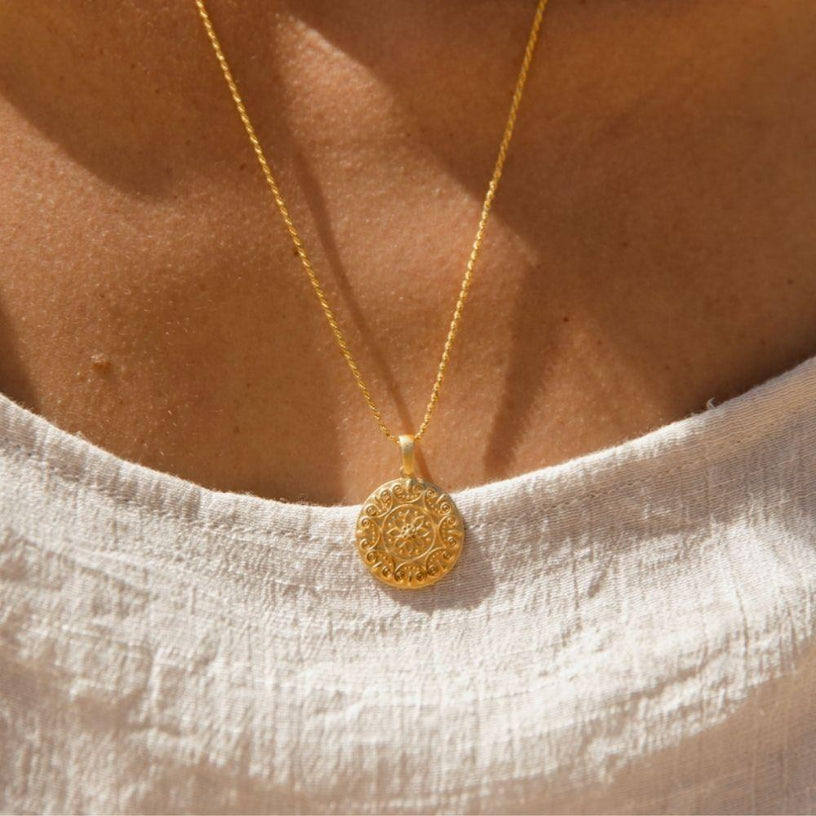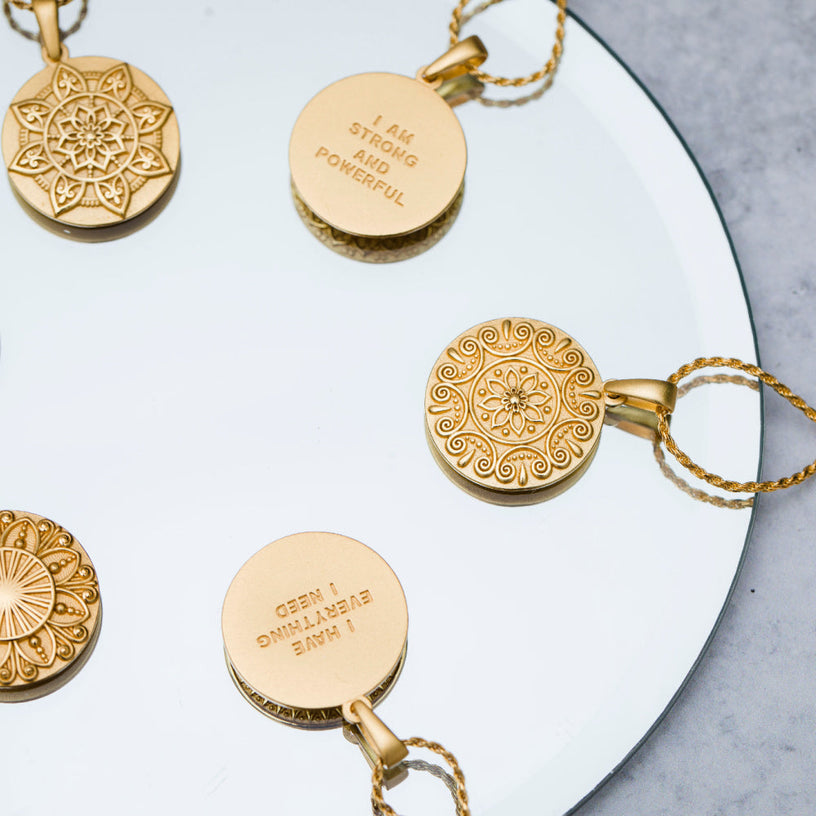 ABOUT THIS MANTRA
A phrase so simple, yet so powerful
that changes one's outlook on life.
It helps us realize the power of our minds
and the power of our attitude.
A simple step in the path to a more positive life
and a constant reminder to choose happiness
Materials:
18K gold-dipped sterling silver
20" Italian 18K gold-dipped chain

MANDALA AFFIRMATION COLLECTION
The first chapter of Mantra® story is the Mandala Affirmation Collection. Each hand-drawn mandala pendant is inscribed with an affirmation. The mandala embodies this affirmation.