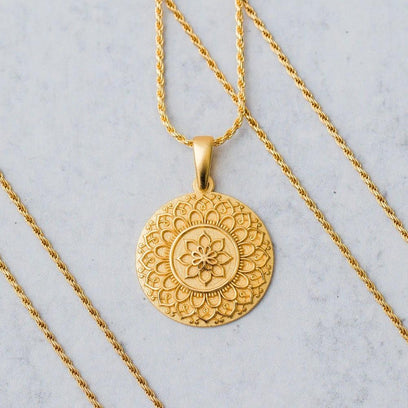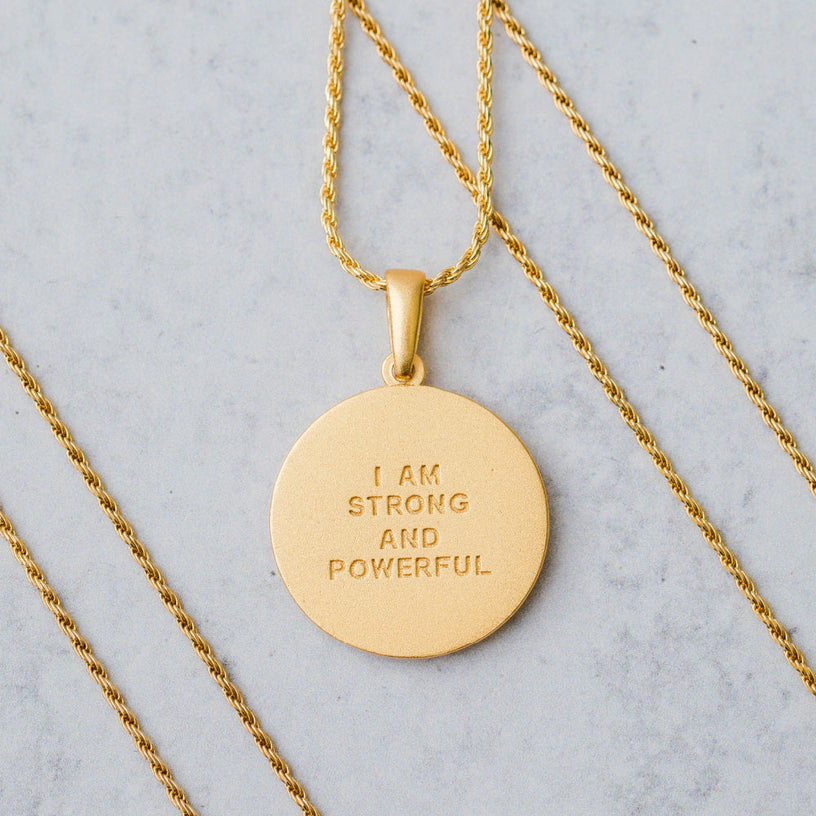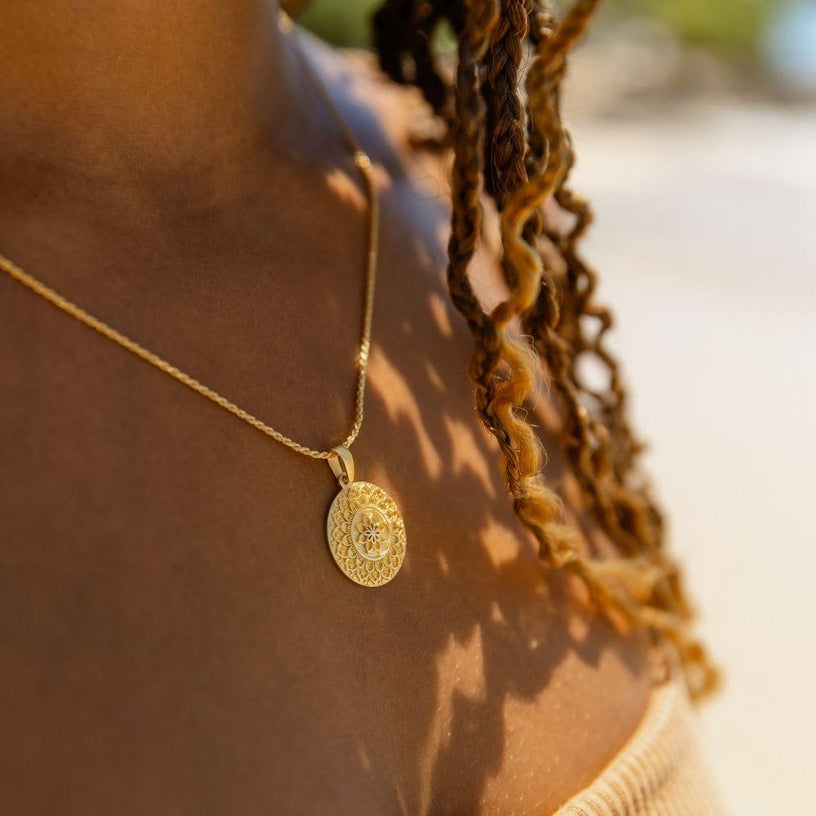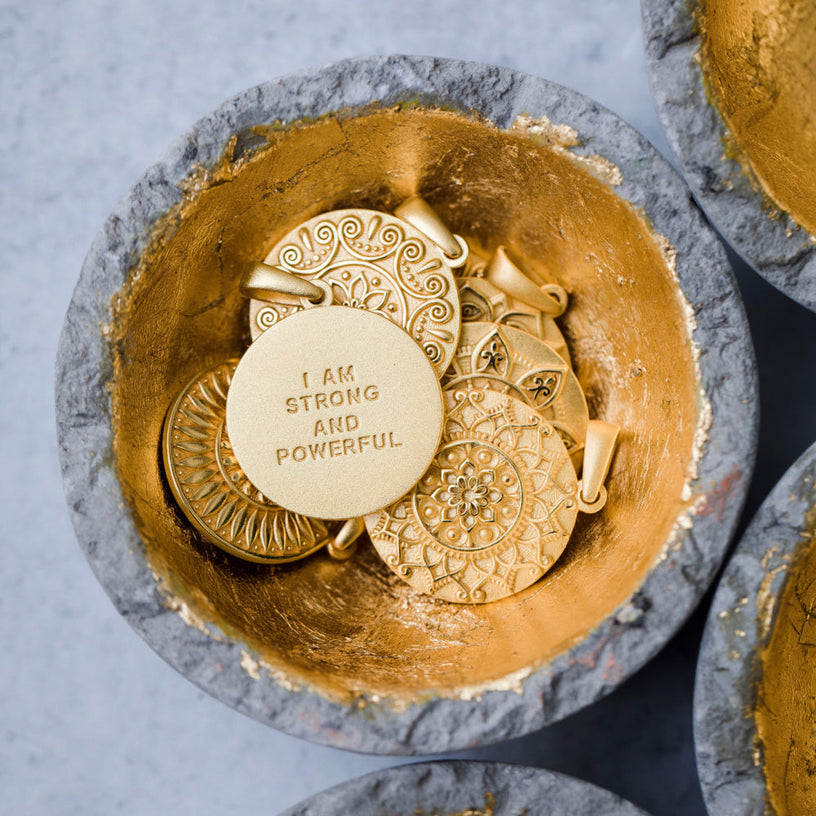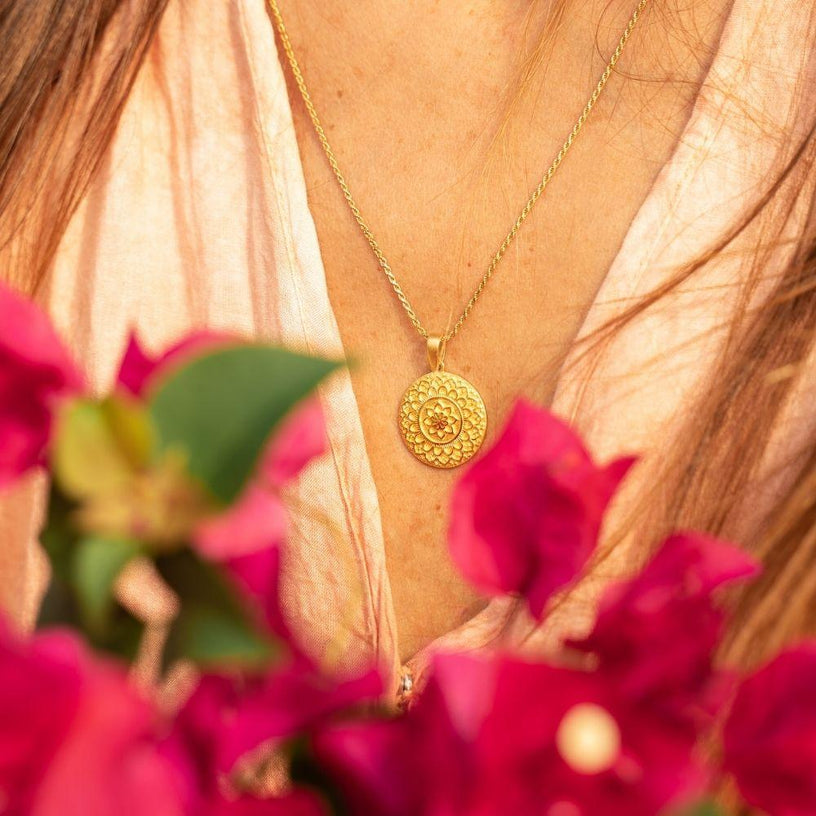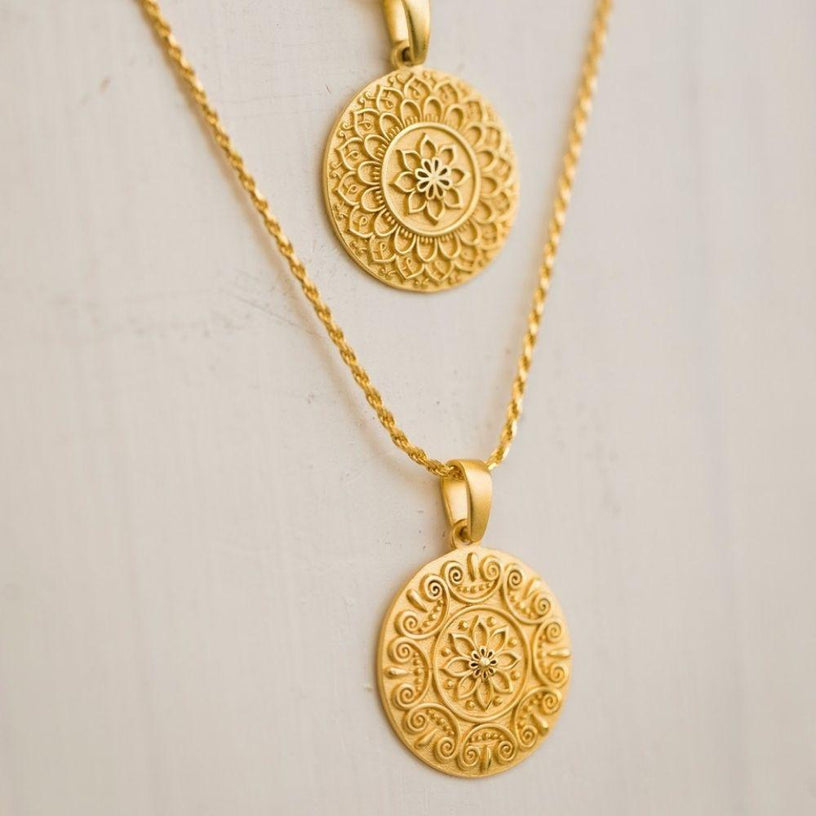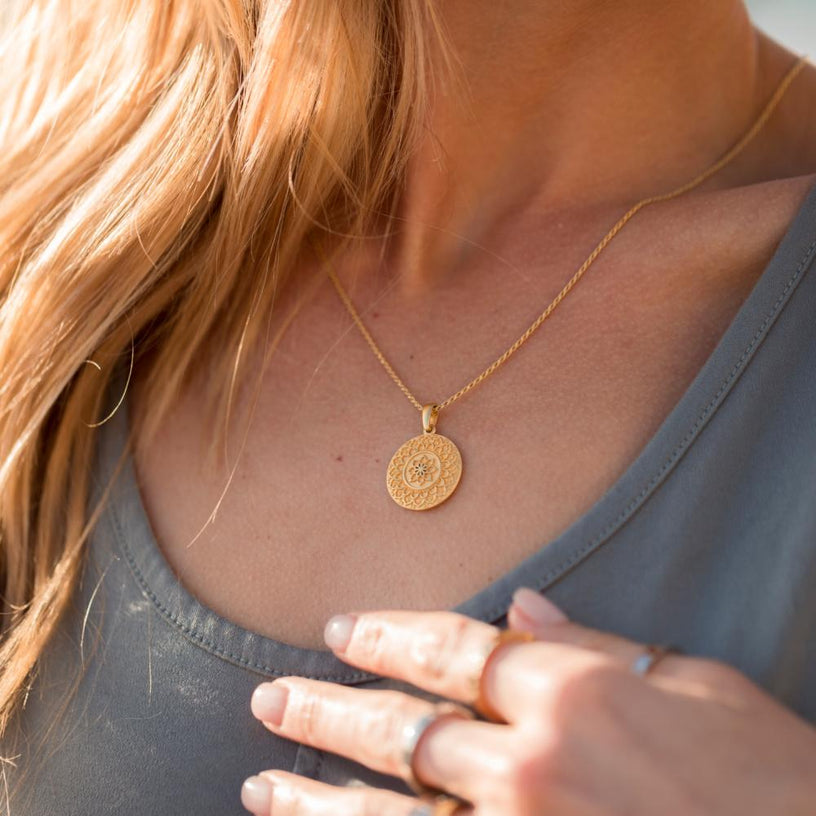 ABOUT THIS MANTRA
Wear this as your reminder that
You are capable of anything you set your mind to.
You can climb any mountain, weather any storm.
Trust your intuition, believe in yourself,
And keep pushing forward.
Remember that you are strong & powerful.
Materials:
18K gold-dipped sterling silver
20" Italian 18K gold-dipped chain

MANDALA AFFIRMATION COLLECTION
The first chapter of Mantra® story is the Mandala Affirmation Collection. Each hand-drawn mandala pendant is inscribed with an affirmation. The mandala embodies this affirmation.