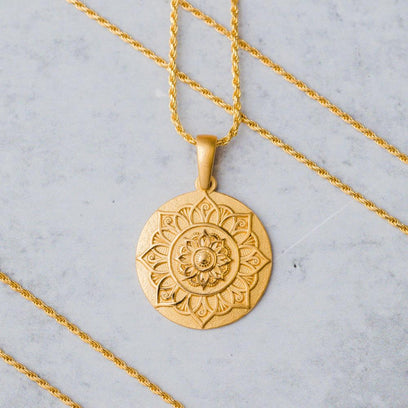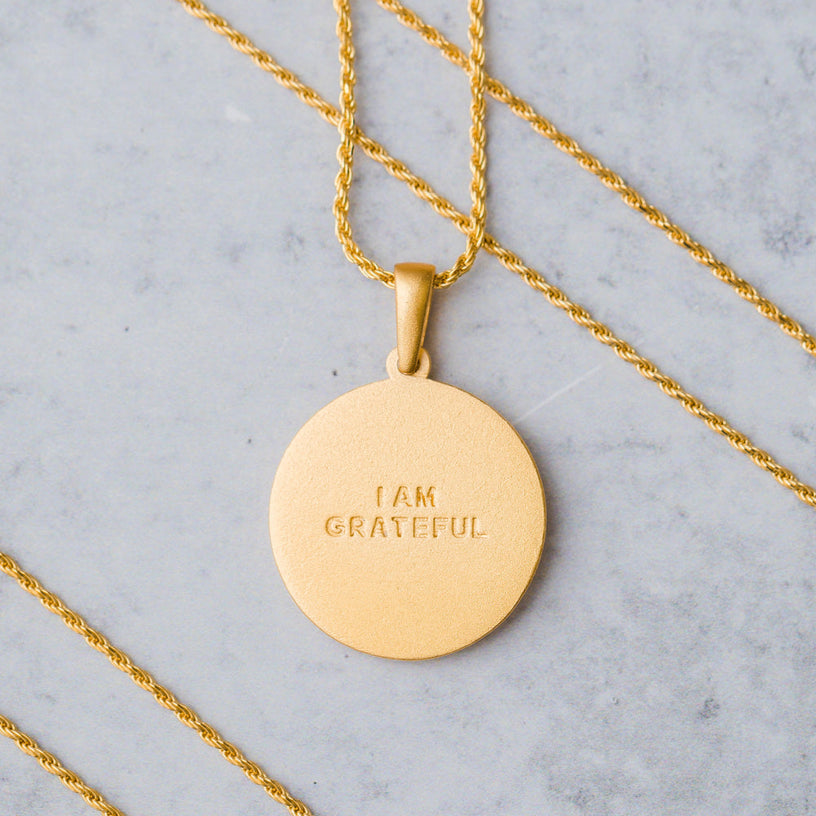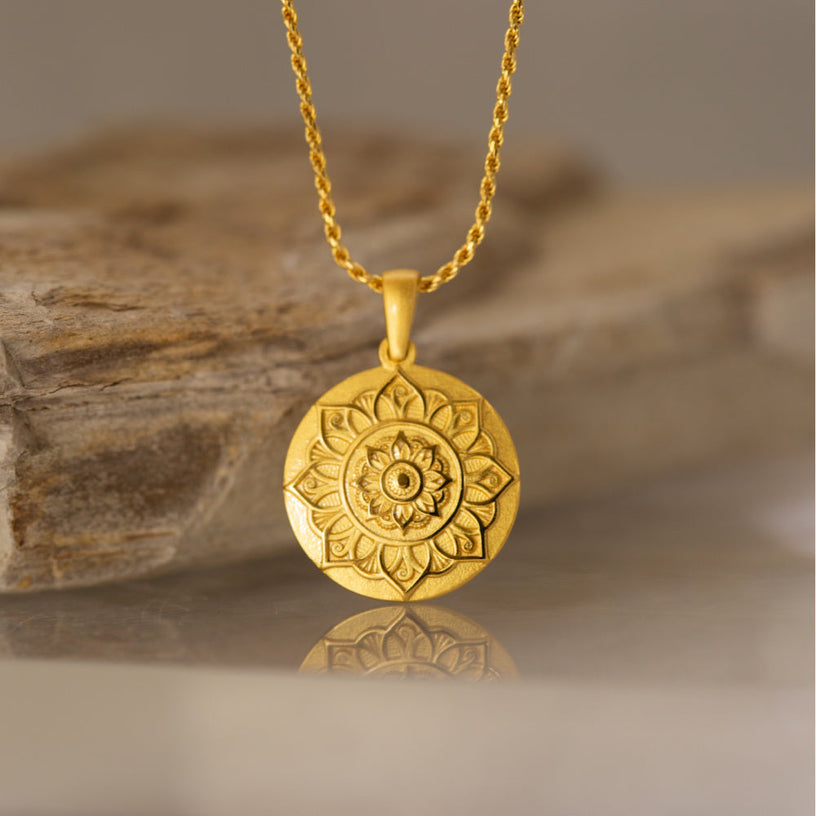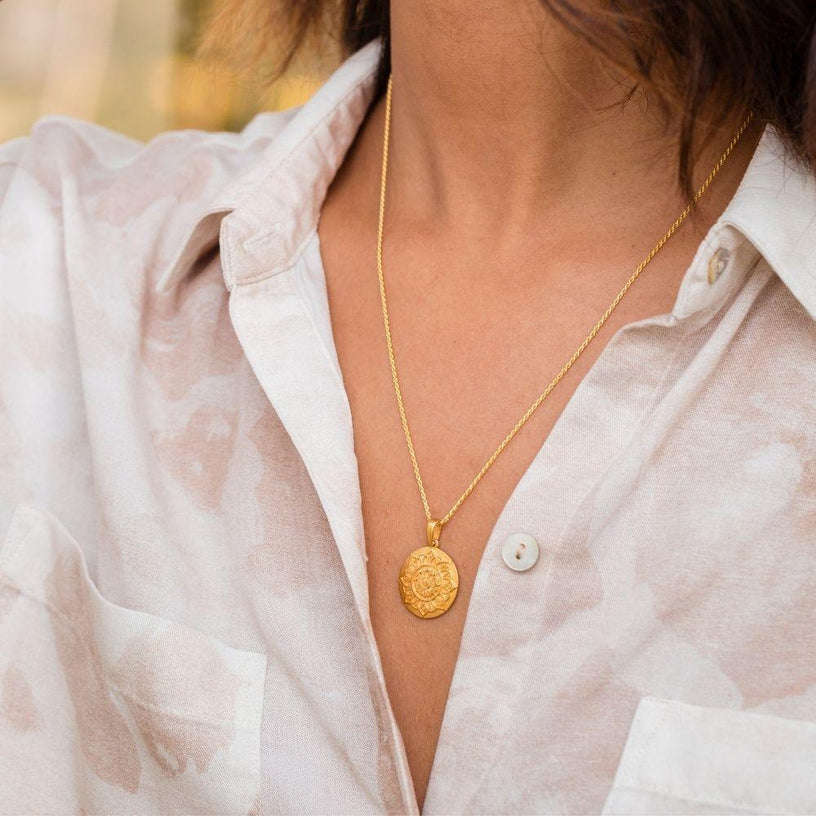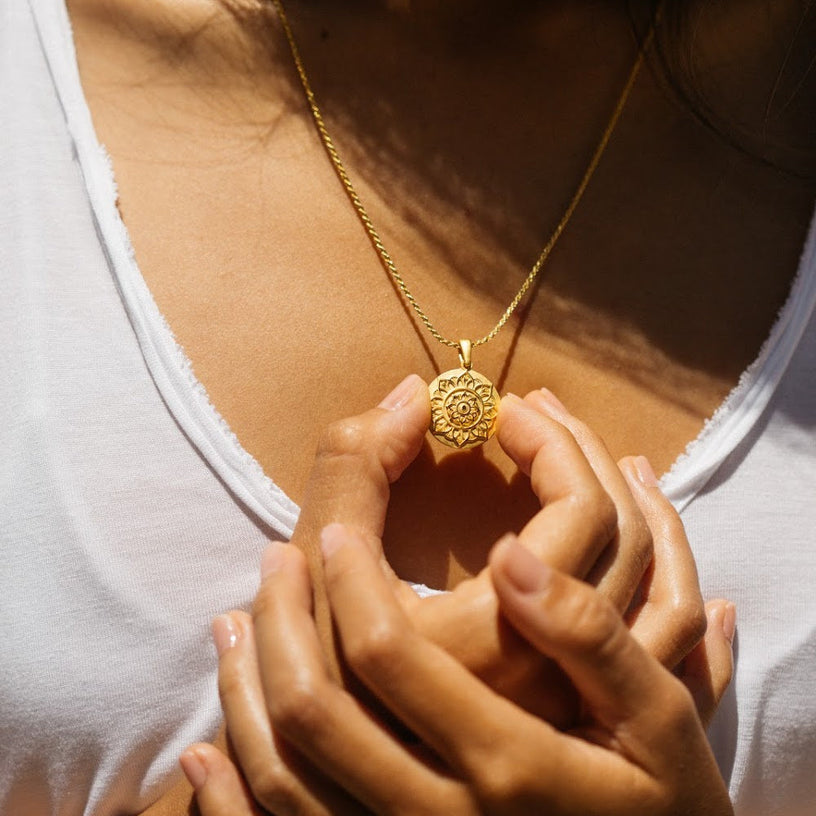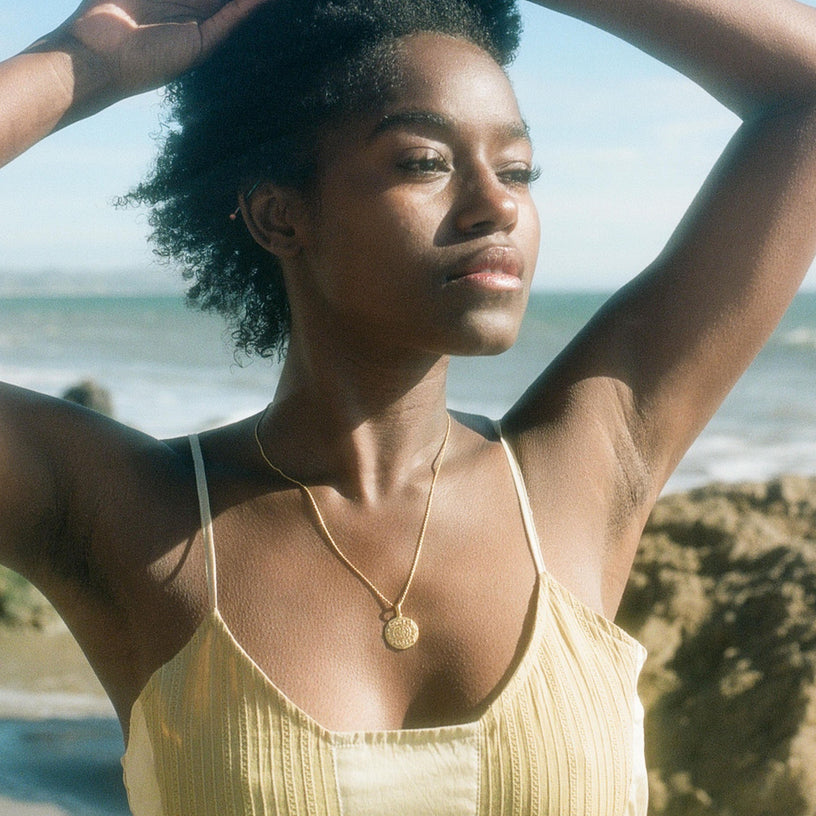 ABOUT THIS MANTRA
A gentle reminder to practice gratitude and to live by it.
Because gratitude brings peace and happiness,
and turns what you have into enough.
Count your blessings.
Know that you will have more of what you are grateful for.
I am abundant, I am joyful, I am grateful.
Materials:
18K gold-dipped sterling silver
20" Italian 18K gold-dipped chain

MANDALA AFFIRMATION COLLECTION
The first chapter of Mantra® story is the Mandala Affirmation Collection. Each hand-drawn mandala pendant is inscribed with an affirmation. The mandala embodies this affirmation.