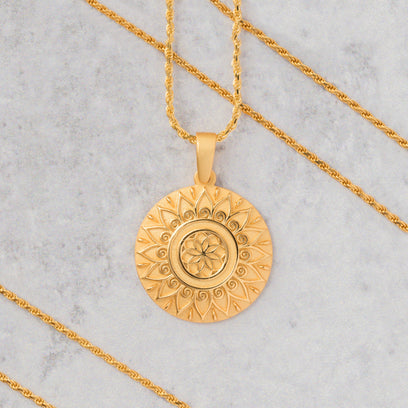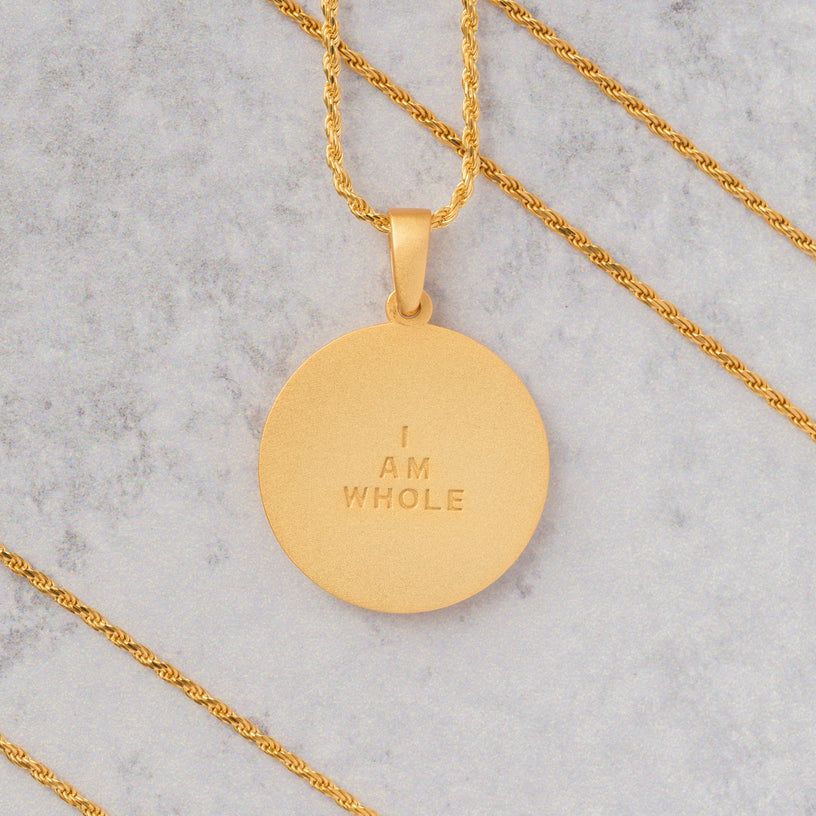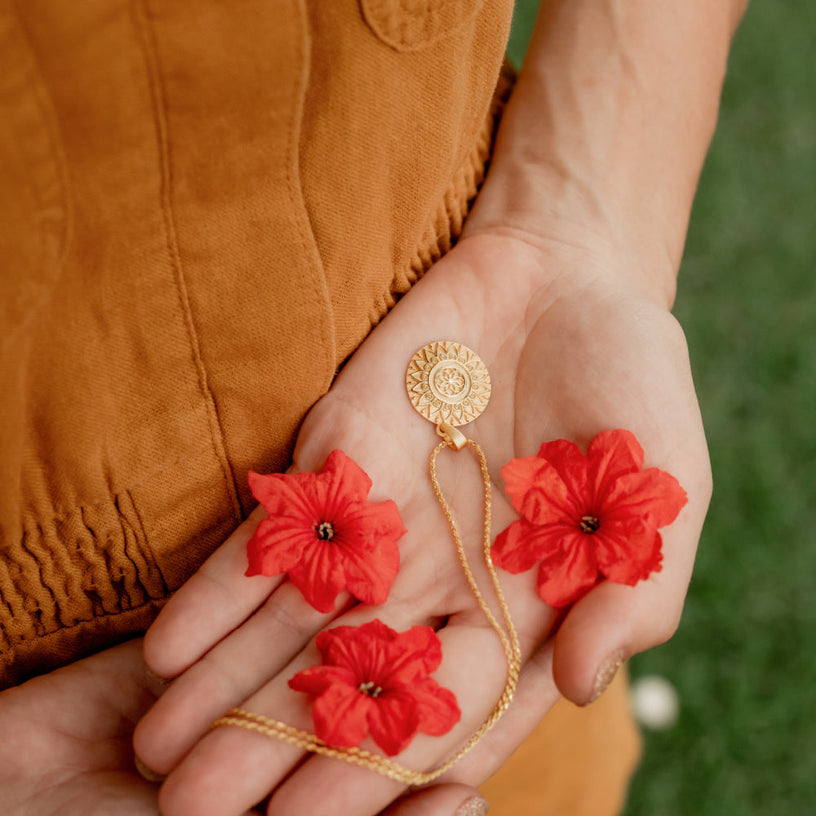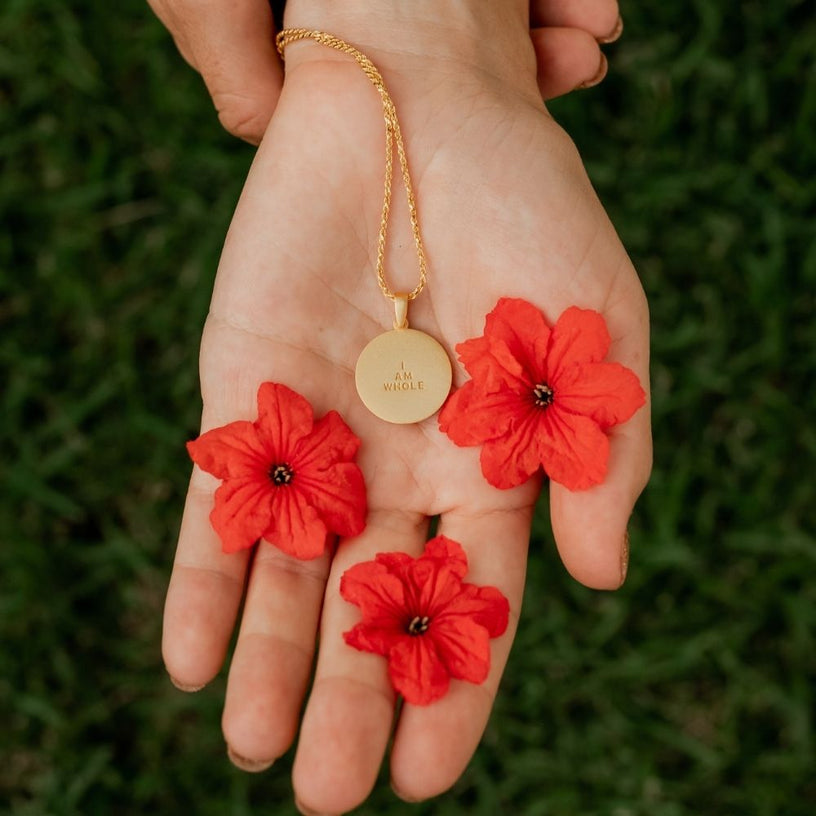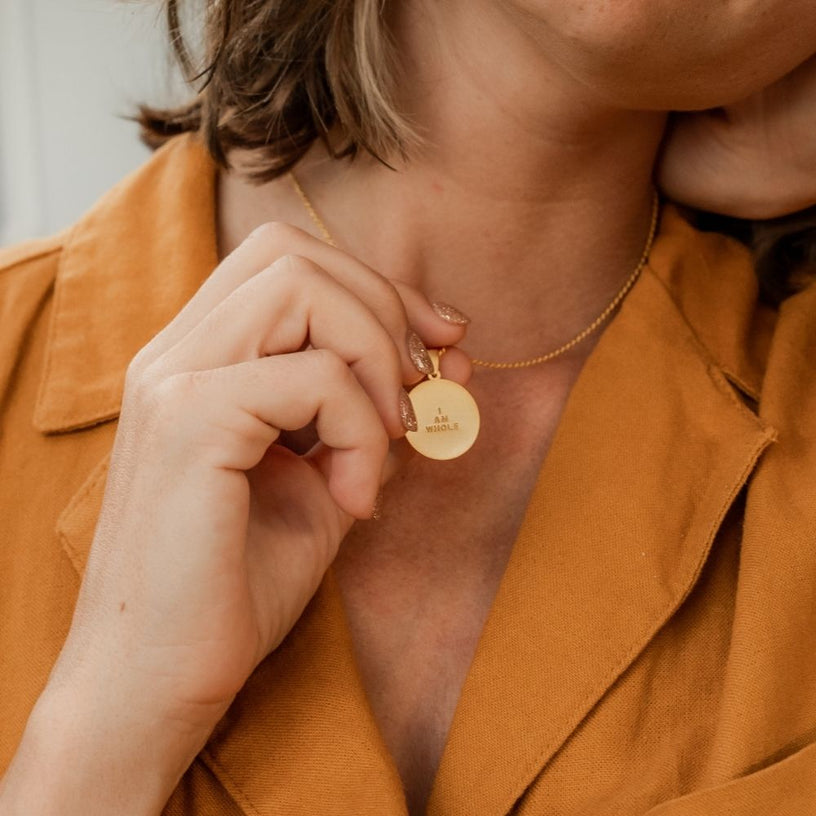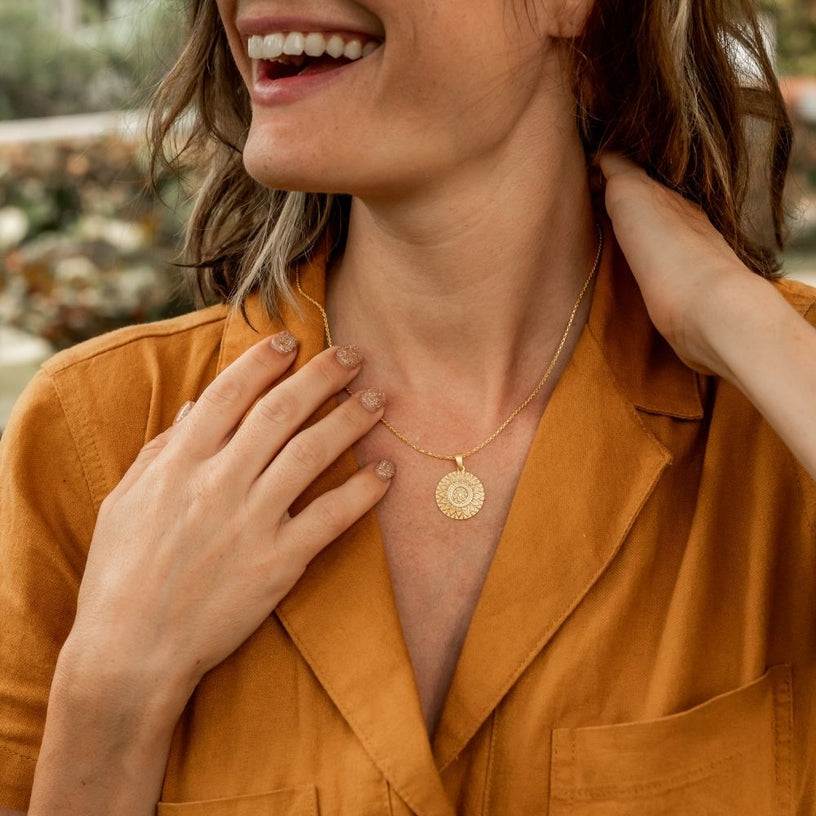 ABOUT THIS MANTRA
I am magic,
I am whole,
In every way, shape, and form.
This piece is my reminder
to nurture, love, and care for myself.
To accept and embrace myself wholly.
To find peace where I am.
I am whole and complete.
Yesterday, today, here and now.
Materials:
18K gold-dipped sterling silver
20" Italian 18K gold-dipped chain
MANDALA AFFIRMATION COLLECTION
The first chapter of Mantra® story is the Mandala Affirmation Collection. Each hand-drawn mandala pendant is inscribed with an affirmation. The mandala embodies this affirmation.