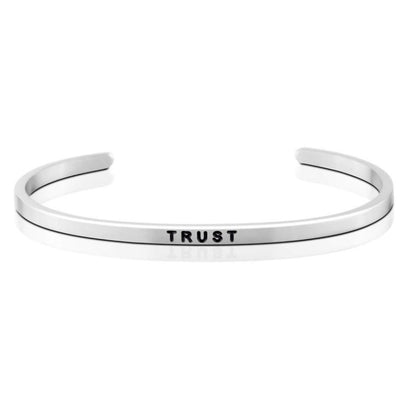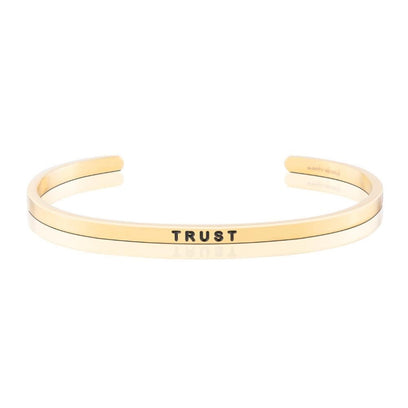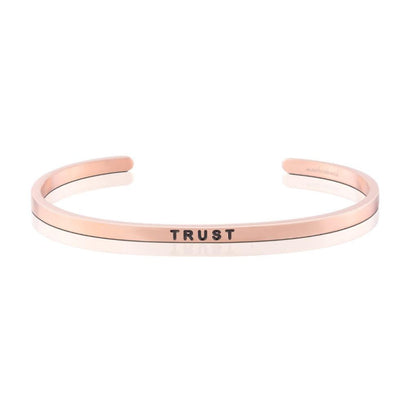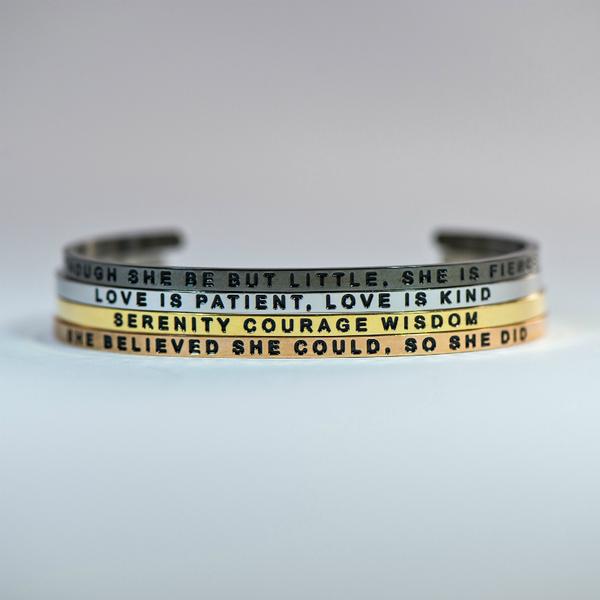 ABOUT THIS MANTRA
To
trust
, is to know and have faith 
that there is a divine plan in every moment in your life. 
Let go of what you cannot control and
trust
the process. 
Be present and experience life as it unfolds. 
Trust
your journey. All is well. 
WHAT ARE MANTRABANDS?
MantraBands are simple, elegant bracelets with a touch of delicate polish and an uplifting message. Wear your MantraBand as your daily reminder, affirmation, and inspiration.