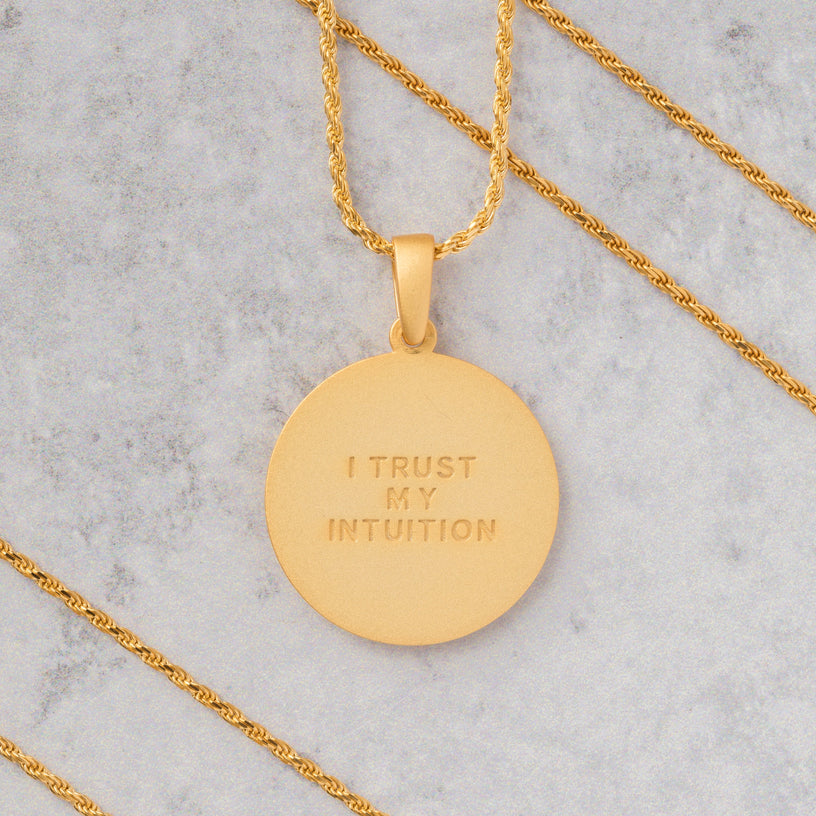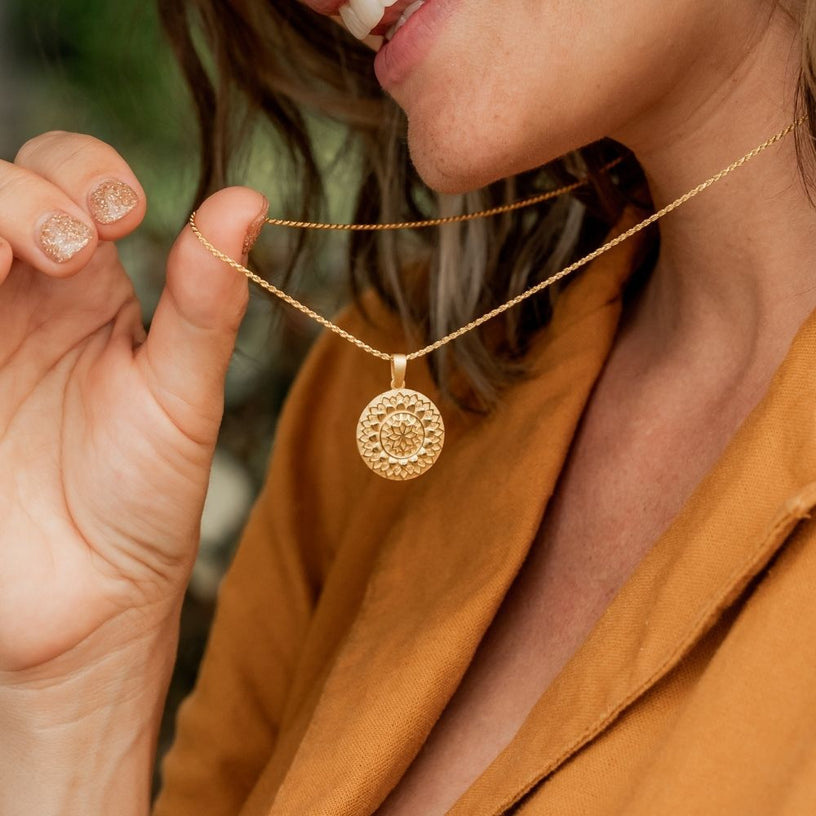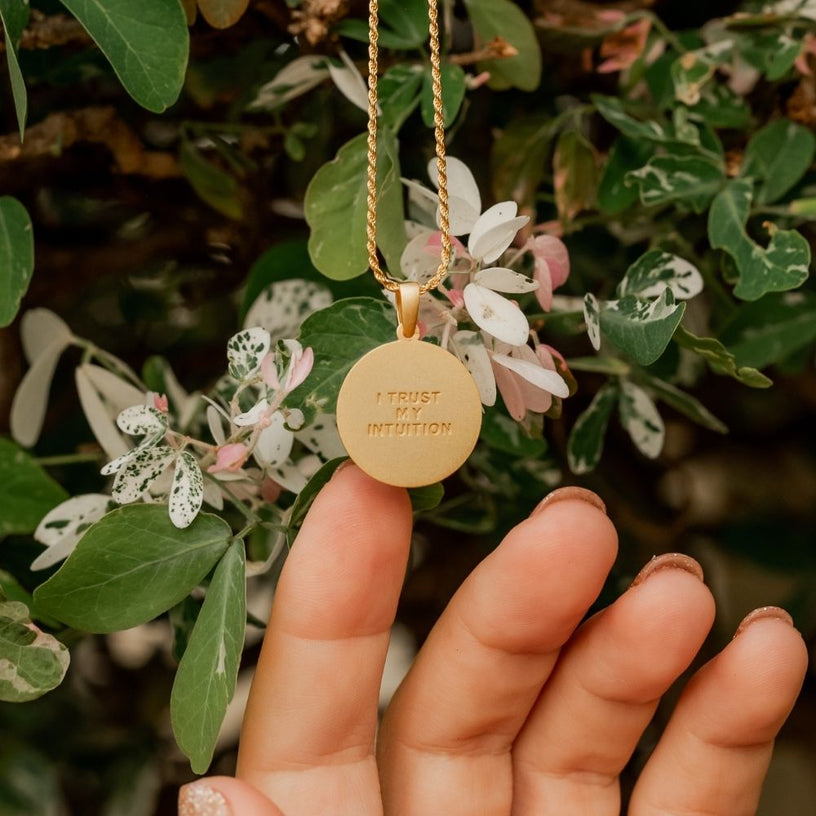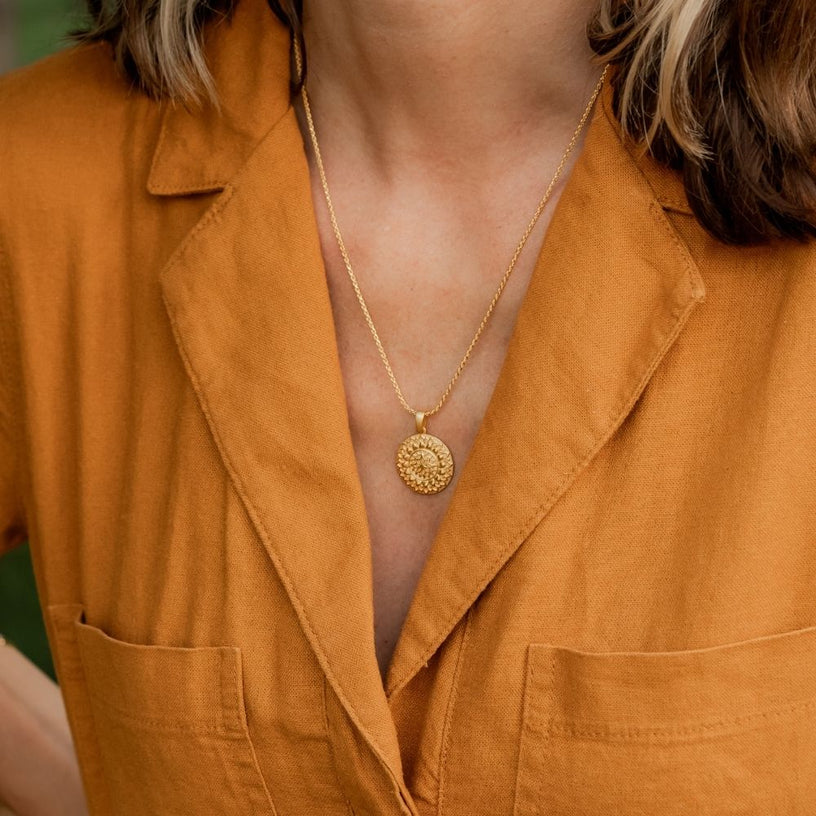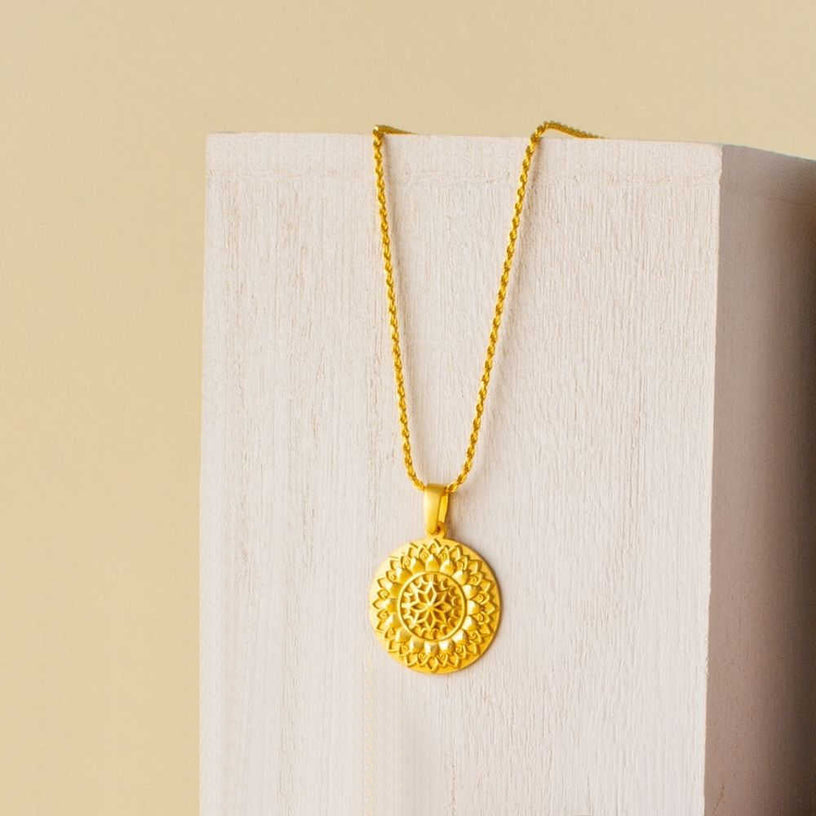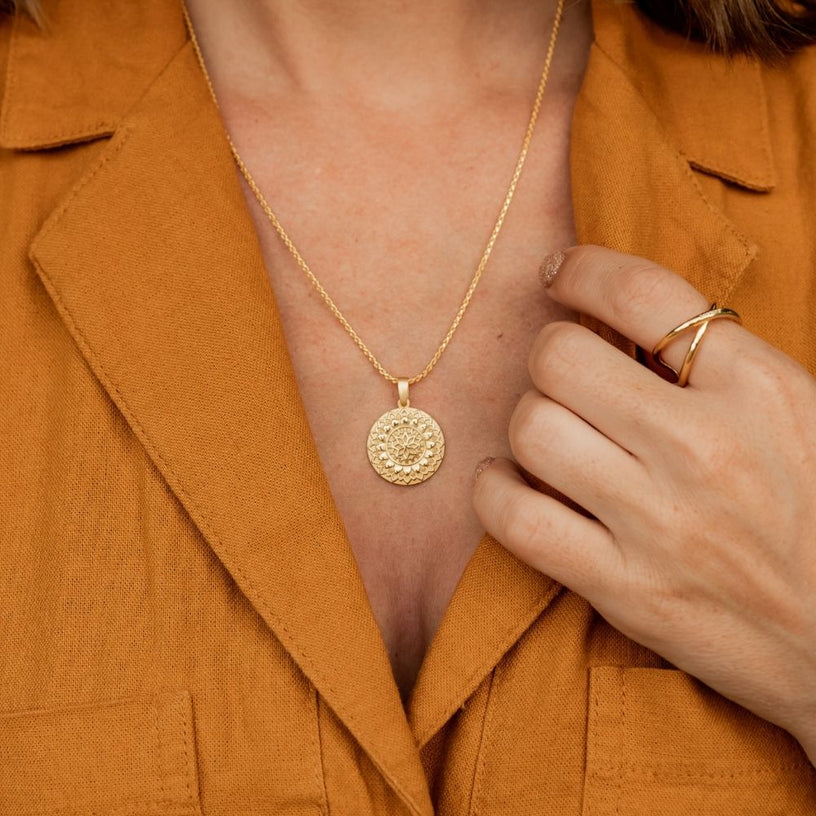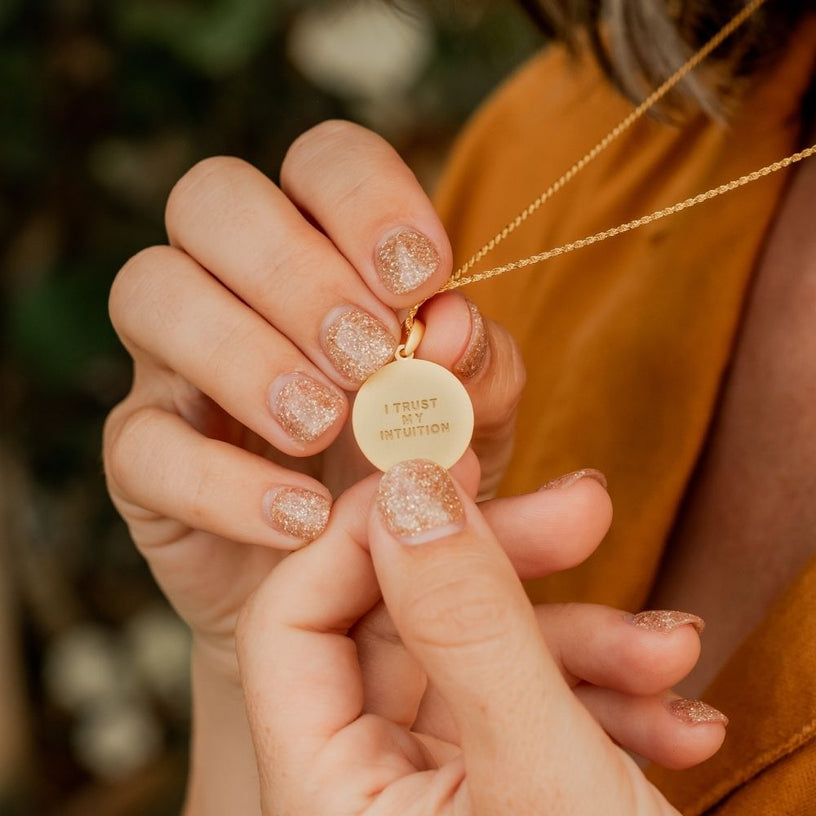 ABOUT THIS MANTRA
The small voice within that whispers
the words I need to hear.
That voice will guide me
and make the path ahead of me clear.
I trust my heart, I trust my soul, I trust my intuition.
I trust my path on each step forward,
to lead me exactly where I'm meant to be.
Materials:
18K gold-dipped sterling silver
20" Italian 18K gold-dipped chain
MANDALA AFFIRMATION COLLECTION
The first chapter of Mantra® story is the Mandala Affirmation Collection. Each hand-drawn mandala pendant is inscribed with an affirmation. The mandala embodies this affirmation.