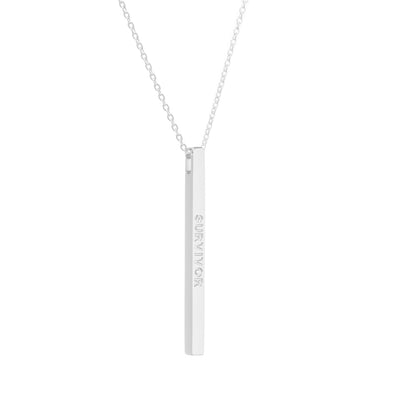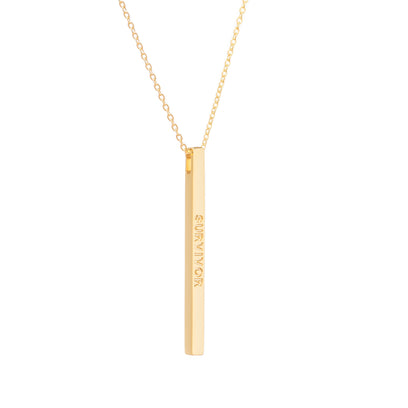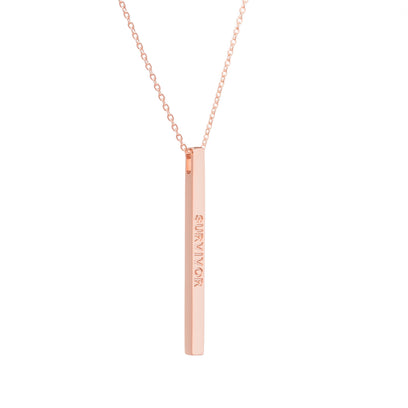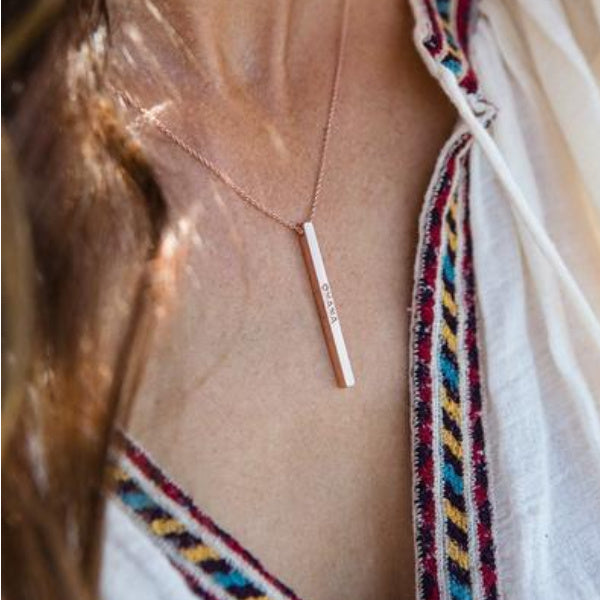 ABOUT THIS MANTRA
Hold your head up and your heart strong.
Remember the battles you have won,
and the fears you have overcome.
Remember the strength and light within you.
I am brave, I am resilient, I will persevere.
I am a warrior, ready to conquer.
I am a survivor, stronger than I've ever been.


Our necklaces are made of 925 sterling silver. 
Gold and rose gold necklaces are made of 18K gold dipped sterling silver. 
Nickel free. The chain is adjustable between 16"-20" with 3 settings. 
MANTRA NECKLACES
Keep your mantra close to your heart as your daily reminder, affirmation, and inspiration with necklaces from MantraBand. Sterling silver and 18K gold dipped.